For Dropzone Denmark er vores hold af professionelle faldskærmsspringere vores vigtigste aktiv og vi er meget stolte af at vise dem frem. I den serie blogs vil du blive introduceret til nogle af de springere, som du vil møde med os.
Age: 31
Number of jumps: 5000+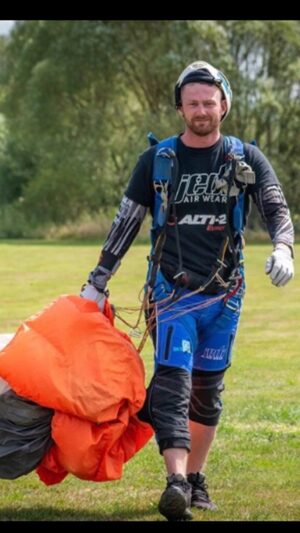 Why/how did you start skydiving?
I started skydiving when a good friend of mine Joby was going on a skydiving trip and asked if I wanted to come along. Seemed daft to turn down the opportunity to see what he had been raving on about for the last year.
How do you remember your first ever skydive?
My first skydive was a tandem, I remember being very excited on the ground, and then terrified on the plane, to the point I nearly didn't go. I am so thankful to my instructor who helped me through my nerves. When we landed I knew instantly that skydiving would be a major part of my future and a new career. I try to use this experience on every tandem i do to make the jump as special for my student as it was for me.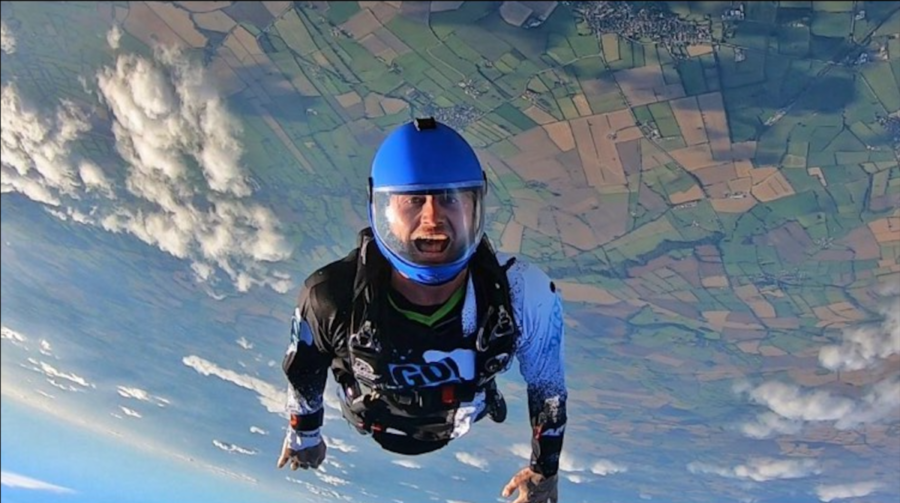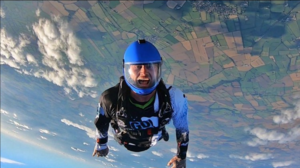 Which of your jumps have been the most memorable?
I have 2 that stand out for me. The first time i dragged water on a pond without landing in it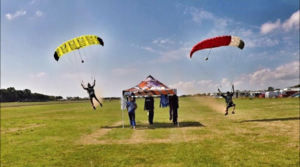 and second a tandem I did with an 85 year old Gentleman named George. He was doing a jump in memory of his Grandson who had died in Iraq. Seeing the importance of the jump to George was incredibly emotional and moved me and I felt very honoured to be able to be part of this experience with him.
Why did you choose to come to Dropzone Denmark?


Dropzone Denmark came highly recommended from people I have a lot of respect for in the sport. It is important for me to work somewhere I am proud of and has good values and community. I really think I can learn and progress as a skydiver, athlete and a Instructor. Having the largest swoop pond in Europe is also a big plus.
What do you like the best about the sport of skydiving?
Our community is very special, no matter where you go in the world you are often welcomed as an old friend.
Why do you think people should try skydiving?
I feel skydiving can have huge positive effects on people. It can give great confidence. When someone faces adversity, or are unsure if they succeed at something, they can look back at the time they did a skydive and tell themselves if they can jump out of an aeroplane they can do anything.
I think people should think outside the box and not be fearful to try new things and embrace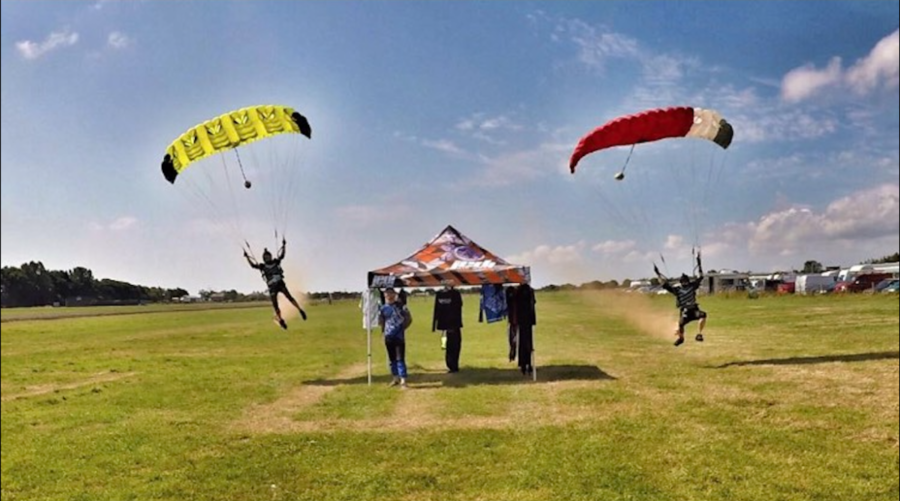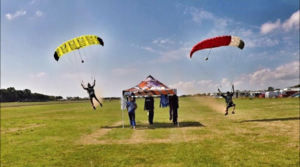 What is the best advise you can give to a new or upcoming skydiver?
Take your time jump as much or as little as you like but remember this is a journey not a destination, and no matter how great you get to stay humble and remember will all started with no skydives
Speedround:
Freefall or canopy? i love all aspects of skydiving but under the canopy is my happy place and all about me.
Packing yourself or pay a packer?
Packing myself, i find it therapeutic and my time to unwind and think about my jump.
Final note – what is one thing most people don't know about you? I know most songs from the Disney movies word for word i.e. frozen is a favourite